Check back soon for more information about the 2021-2022 School Year!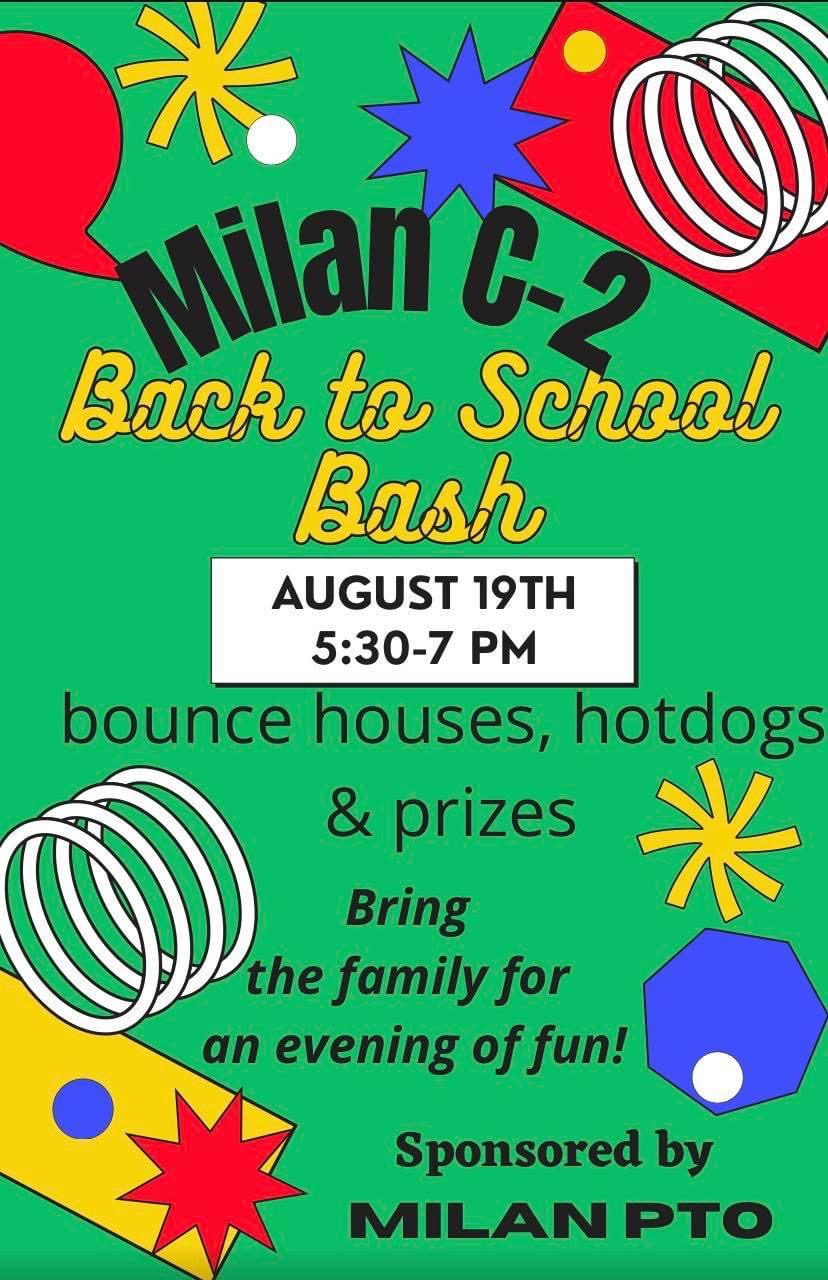 2021-22 Elementary School Supply Lists
ATTENTION ALL 2021-22 ATHLETICS PARTICIPANT PARENTS OF GRADES 7-12:
Go to this website for the required online registration (including uploading completed Sports Physical) to be eligible for the start of practice in August for Fall Sports. https://milanwildcats.e-ppe.com/
Click HERE for more information and instructions.
Need a physical form? Click HERE!
Click HERE to go to MSHSAA Website!
Free Sports Physicals for Current Milan C-2 Students
The Milan Athletic Department is excited to announce this partnership for FREE SPORTS PHYSICAL SCREENINGS for Milan Student-Athletes Grades 7-12 on Friday, July 23rd from 8 AM - 2 PM.
A huge thank you goes out to Mrs. Amanda Wilford and NE MO Family Health Council for partnering with us! (No appointment required, but no new students will be accepted after 2 PM arrival.)
This meets the MSHSAA Physical Requirement to participate in the School-Sponsored Athletic Offerings (Football, Softball, Cheerleading, Basketball, Dance, Track, Baseball, and Golf) for Students Grades 7-12. THIS IS FOR CURRENT MILAN STUDENTS ONLY.
This event will be held in the New Cafeteria from 8 AM - 2 PM. Help will also be provided for parents to get the new REQUIRED student-athlete online registration completed (via PRIVIT) to be eligible to participate starting August 9th.
Contact Activities Director, Tyler Clark, via email (tclark@milan.k12.mo.us) with any questions you may have.